why do people need to see a Chiropractor?
Chiropractic can reduce pain, correct alignment, posture and necessary overall body communication and function. It is safe, holistic and highly effective. It allows your body to relax, relieve stress and heal all on its own. No drugs or surgery!

10 reasons why chiropractic is CHOSEN FOR HEALTH CARE:
1. Improves pain
2. Reduces the need for opioids or other pain drugs.
3. Better Sleep
4. Headache relief naturally
5. More affordable than conventional chronic relief
6. High satisfaction rates (92% of people in a 2015 study reported a high satisfaction rate after seeing a chiropractor)
7. Reduces scoliosis
8. Helps improve posture
9. Improves athletic performance
10. Enhances overall body health and increases the immune response
Who comes to a chiropractor?
The American Chiropractic Association (ACA) has stated that approximately 3 out of 4 people of the US population seeks chiropractic care each year and numbers are starting to increase. There is a satisfaction rate of 77% after getting treatments from a chiropractor. The chiropractic profession has gain recognition because it is safe and effective. Our San Carlos and San Francisco chiropractic offices perform gentle, holistic, drug free alternative care that teaches patients to live healthy lives.

Why start with chiropractic instead of going to a medical doctor for pain?
According the the National Library of Medicine, chiropractors had higher success rates when dealing with pain patients. So, instead of starting your health care with drugs or surgery which can be invasive and body altering, why not try something affordable, gentle and natural which may help resolve the issue holistically?
If you're thinking about different options for a health problem, consider a less invasive alternative before committing to surgery or prescription drugs. Prescription drugs can be helpful for the short term but are often times needed to take for a lifetime and can cause side effects. Sometimes even worse than what your initial symptoms were before taking the drug. Surgery can also have long recovery times with time loss at work and does not guarantee that the problem will disappear.
Is Western Medicine bad?
Of course not! There is a need for mainstream medicine for emergencies or broken bones. But there are many issues that can be naturally resolved with the right resources and little time. Western medicine has saved countless lives with advanced surgical techniques and newly developed pharmaceutical drugs.
However, this type of medical treatment is not the only option if you have pain or other chronic health issues. In fact, it may not even be the best option for the majority of people. This is why there is need for alternative methods like Chiropractic, Acupuncture, Naturopaths and other healing modalities. We are not all the same, and we do not all respond the same to all methods of treatments.
So what is the problem with Western Medicine? The problem is that it normally treats "symptoms" (great article from FSU news here) but not the root or cause of a your health issue. Some surgeries can alleviate an issue but why did it occur in the first place? That is what the real question! In the case of drugs, they offer a temporary solution or require long term use which can cause secondary problems after prolonged use.
Prescription drugs do start to wear off eventually. They also put a lot of wear and tear on your internal organs like your heart, liver, kidney, pancreas, stomach and intestines. These areas then become worn down and tired leading to other symptoms. Your gut is called your second brain and is crucial for health so it is always a great idea to keep this system working effectively.
Surgery, like I mentioned before, is sometimes necessary but there is a high risk and can have complications. I myself have had the need for emergency surgery and am greatly appreciative that the option is out there but, relying on them as the first line of defense can be dangerous and in a lot of cases avoidable.
A better and more sustainable option is to try natural, noninvasive alternatives that allow you to heal naturally by addressing the cause or root of the problem. Once the cause is found and remedied, the body will do what it does...heal. If the problem still persists then invasive methods should be investigated but as a last option, not the first option. In a lot of cases, patients do the opposite and try invasive measures first instead of last and once you change your body, it is done and you can't go back. Now your body has to compensate which puts more stress on other areas.
What causes health problems?
Painful health conditions don't appear out of nowhere. They develop slowly sometimes and faster at other times but are caused by stress, injuries, illness, or simply the accumulation of bad habits over time. Dr. Gregory is a Bay Area chiropractor that will help you identify the lifestyle factors that may be causing or exacerbating symptoms so that you can make changes that give you lasting relief that stays.
According to the Harvard Health Publishing (Harvard Medical School) and the CDC, here are some of the most common health problems in the United States each year: (Read Full Article Here)
1. Obesity
2. Cancer
3. Diabetes
4. Drug and Alcohol Abuse
5. Heart Disease
6. Influenza
7. Mental Illness
8. AIDS

Most of these illnesses are lifestyle based and not inherited or genetic. Lifestyle is key and great habits lead to great health!
When you decide to try alternative medicine, it doesn't mean you'll be receiving low-tech care.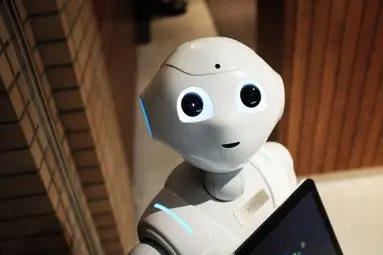 Dr. Amie Gregory, DC is considered one of the best chiropractors of San Francisco and is trained in the most up-to-date chiropractic care techniques, including the Zone Technique, Amino Neuro Frequency Therapy, cold laser therapy, and SASTM a Graston technique just to name a few.
All chiropractic methods used at Precise Moves Chiropractic Wellness and Sports are gentle, safe and effective. We tailor all treatments for you based on what your health and wellness goals are.
Looking for the best chiropractor in San Francisco, CA? Dr. Gregory is has been selected by Private Heathcare Award for Best Holistic Sports Injury Clinic in the San Francisco Bay Area for 2022! She offers safe, gentle, holistic and effective solutions to your health concerns, contact us today!
References:
https://www.healthline.com/health/chiropractic-benefits#10-benefits
https://www.health.harvard.edu/blog/important-health-problems-matter-2016091510267
https://www.acatoday.org/news-publications/newsroom/key-facts/