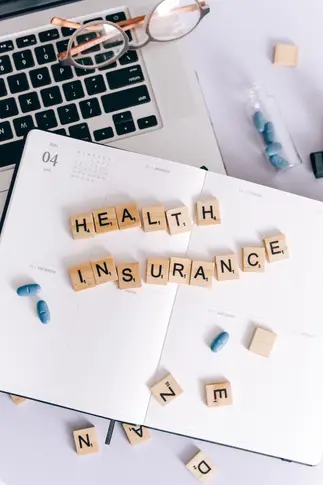 What insurance plans do we accept?
1. All PPO Insurance plans.

2. Car accident cases on lien (Attorney)
3. Automobile medical insurance (Med-pay).
We are out of network and do not bill insurance companies directly. But do give a medical receipt to submit for reimbursement to your insurance provider.
How does this work?
After your session we issue a medical receipt called a "superbill." This allows us to charge low out of pocket costs and enable you to get reimbursed from your insurance company. The reimbursable funds will be paid to you directly and there are no surprises with additional costs later on.
Billing this way allows you to receive the care you need without sacrificing certain aspects of care for insurance contracts. When it comes your health, we believe you deserve the right type of care to reach your health goals whether or not the insurance company covers it under contract.
We understand that you pay a premium for your insurance coverage every month and want to use your benefits! Submitting claims directly to your insurance carrier allows you to use your insurance benefits and with the low out of pocket prices, keeps premiums down as well.
What's the difference between in-network and out-of-network?
Your insurance carrier will claim you are saving money by going to an in network doctor. They will also state that their doctors meet "certain credentialing requirements" to be in network with them. Truth is, there are no specialized testing or requirements to be an in network doctor, it is available to anyone who applies.
When a doctor is in network, the insurance company forces policies determining when, how and by what means patients are treated. Doctors understand that everyone is different and do not respond the same to applied treatments and we want to get you better and stay better applying the right treatment for you, not what is dictated by an insurance carrier.
Insurance companies also cause a bottleneck during care by having doctors perform their required paperwork (not all doctors perform the same tests). Very often they deny claims stating information is not updated or inaccurate and require duplicate claims. Many times insurance companies do not always cover techniques, treatments and services they decide are not medically necessary. After billing out for necessary services they may deny that treatment and you end up paying more out of pocket costs than anticipated because of lack of coverage. Being out of network allows us to give you the care you need and is not necessarily more expensive to do so as they would claim.
What happens if I don't have insurance Coverage?
We take Flexible Spending Accounts (FSA), Health Savings Accounts (HSA), Debit Cards, Visa, MasterCard, Cash.

Chiropractic care allows you to stay healthy and prevent more expensive procedures later. We try to keep our costs down in order for you to receive the care you need. Many patients pay out of pocket just like going to the dentist, massage therapist, acupuncturist or any other service. Why? Because it is necessary for preventative measures and staying healthy.

Health, Wellness and Pain Free
Taking care of your health before there is an issue will be far less time consuming and expensive than trying to recover it. There is a saying "Those who don't have time for their health now will have to make time for sickness later." Eating well, exercising and taking care of your body is a lifetime process that will pay off later with a higher quality of life.
Dr. Amie Gregory, DC, CCEP, ANF has been helping people in the San Francisco Bay Area for over 14 years. She is gentle, precise and effective. Contact us today to get well and stay well!