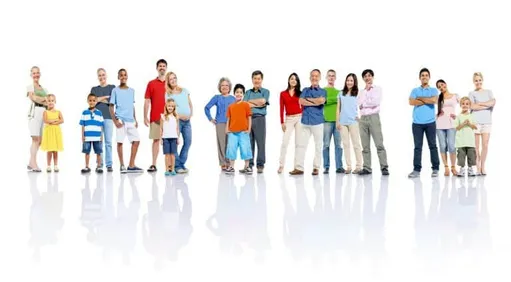 You are different, and so are we!
At Precise Moves Chiropractic Wellness and Sports Center, Dr. Gregory, DC, CCEP not only cares about your symptoms but about your general health and well being. Most people would rather be healthy and avoid illness, if they could. Just like going to the dentist, there are things your body needs in order to thrive. Body work, exercise, nutrition, sleep, relaxation are all necessary to make sure your body moves and functions the way it should.
To make sure you are truly healthy, we not only address any area that may be bothering you, but track and monitor you during your treatments making sure you are functioning the way you should and provide guidance along the way.
So what is wellness then?
Real wellness is not being void of pain. It requires knowledge and a little bit of hard work. The doctor works with you as a team and provides a well-rounded care plan that changes along with you to help you reach your goals. This includes any lifestyle and postural advice, soft tissue injury techniques, nutritional advice, emotional support, internal organ health analysis, stress relief, exercises, effective pregnancy care, car accident rehabilitation and on-site integrative bodywork when needed in our treatment plans all tailored especially for you.
When your body is not functioning the way it should, it can lead to life restrictions. You want to have a quality of life and we want to help guide you to be able to do the things you are passionate about. Whether that means being able to participate in the sport or recreation you love, maintain the lifestyle you already have, gain more energy to spend more quality time with loved ones or sleeping properly.
Dr. Gregory tracks and monitors your whole body including arms, legs, wrists, knees, feet, jaw, organs or anything else that needs to be addressed. Here is a great video showing how different chiropractors operate and how we get results naturally:
For some, Precise Moves Chiropractic will take them back to a place that is cozy and familiar, offering a rediscovery of health and wellness that had been previously known but long lost. For others, the journey may offer a new center, one never before experienced. Precise Moves Chiropractic emphasizes improving your health in an effort to reduce the risk of pain and illness in the first place.

People are recognizing the benefit of seeking an alternative to traditional medicine; one that will help them achieve and maintain optimal health. As a patient at Precise Moves Chiropractic we will personally tailor a wellness program specifically targeted to your wellness needs using the least invasive yet highly-effective techniques and services.
Our Redwood City Chiropractic office has been in downtown for over a decade and we would love to help you start your journey of changing your life and health. Whether you need pain relief or want to maintain your health, we will be with you every step of the way!