Dr. Amie Gregory, DC, CCEP, ANF offers varied services because not every service works for everyone. She specializes in gentle, specific adjusting ("spinal manipulation"). Her methods are safe, comfortable and highly effective:

Techniques and services:
When coming in, you will receive a thorough exam and given an individually tailored treatment plan that suits your needs and goals. Dr. Gregory's treatment program will not only alleviate immediate pain, but focus on finding the cause. She listens and works together with you and your lifestyle to find the right plan for you. This enables long-term success and a healthy vibrant life pain free.
We incorporate several methods at different phases of health to help different systems heal:
Exercise Programs - Stretches
Myofascial Release
Nutritional or diet recommendations
Ergonomic, Postural and lifestyle counseling

Scroll down to see what each service entails!


1. Amino Neuro Frequency Therapy
Amino Neuro Frequency Therapy (ANF) is a revolutionary holistic approach to pain, inflammation and dis-ease in the body following nerve paths and systems to find the root cause of a problem and activate the body's defense system to help with healing.
How does Amino Neuro Frequency Therapy work?
It uses a combination of frequency emitting wearable devices, called ANF Discs. Each disc is applied directly on the skin and activated by your own body heat. Each disc transmits a unique range of frequencies which connect with the neurons in your body. Your nervous system understands each frequency and applies them to the appropriate neurons. This begins a self-healing and self-regulating process. By improving nervous system signaling directly at a cellular level, the effect of the treatment is much faster and has remarkable durable results. The ANF Therapy does not require the use of any drugs or chemicals and has no side effects.
Discs can be used for all systems of the body and are great for relief of pain and inflammation. Inflammation can be dormant in your body for ten years before signs of pain or discomfort. Disfunction and imbalance in one area of the body can affect other systems as well. These discs can be used anywhere on the body to promote health and healing.
2. Car Accident Rehabilitation
Chiropractic helps after a car accident:
There are many benefits to getting chiropractic care after a car accident.

When it comes to injuries after a car accident, time is of the essence. Permanent damage can occur and scar tissue can develop very quickly without proper treatment in as little as 48 hours. Sometimes you may not feel the symptoms right away because of the shock of the accident but when they come, they are often severely painful.
We help with common and uncommon problems that may occur after a car accident such as:
Whiplash
Concussion
Pain
Headaches
Dizziness/Vertigo
Weakness at gripping
Insomnia
Cognitive issues
Temporomandibular joint pain (TMJ)
Soft Tissue Injuries
When you fracture a bone, it takes 6 to 8 weeks to heal. Soft tissue injuries take 6-8 weeks just to stabilize and get pain free. After the pain goes away, rehabilitation is required to make sure the pain stays away. We can help!

3. Sports Injury and Extremity Care
Dr. Gregory is a Certified Chiropractic Extremity Practitioner. The focus of extremity adjusting is to address the nerve branches that leave the spine and become peripheral nerves. These can affect the limbs as well as the organs and systems. We want to make sure all areas are functioning throughout and if there is a problem outside of the spine, it can be addressed.

Many people have headaches, shoulder, elbow, wrist, knee, ankle and foot pain that can not always be cured with a spinal adjustment and may need additional work. We want to make sure your whole body is balanced and working together harmoniously as a unit. This will enable you to achieve total wellness and prevent problems in the future.
4. Sound Assisted Soft Tissue Mobilization (SASTM/A Graston Technique)
We use specially designed instruments to break down scar tissue in muscles, ligaments and tendons after an injury, even a minor one. Injuries cause acute or chronic pain, inflammation and decreased movement.

After using this treatment several improvements occur:
1. Increased mobility
2. Better cellular activity
3. Increased fibroblastic activity (tissue that plays a critical role in wound healing)
4. More blood flow to and from the area.
This promotes the healing process and allows the tissues to realign in the appropriate manner without knots or adhesions leading to decreased movement and elevating the risk of another injury.
This is works great for athletes, repetitive stress injuries and even people with desk jobs who sit for long hours at a time. SASTM is a Graston technique that is accurate at finding problems areas and working out these areas so your body can move the way it should without restriction.
5. Prenatal Care (Webster Technique)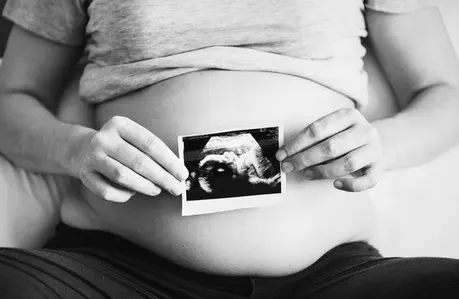 Dr. Larry Webster, Founder of the International Chiropractic Pediatric Association discovered this technique as a safe means to restore proper pelvic balance and function for pregnant mothers. In expectant mothers who have pelvic or low back pain or have been told their baby is breech, this technique is performed with amazing results.
According to the Journal of Manipulative and Physiological Therapeutics (2002), an 82% success rate is seen by Webster Technique Certified Chiropractors who work with mothers with babies presenting breech or transverse. I have personally treated a mother to be that was 40 weeks pregnant with success. It has also successfully used with twins.

This technique is fast, gentle and effective. We use this technique not only to help the pelvis loosen up by affecting the round ligament which hold the uterus in position, but to keep the mother and baby relaxed throughout pregnancy.
For more information please click here: Webster Technique.
When should you do Webster Technique?
This technique is great during all terms of pregnancy. Normally, expectant mothers call with a sense of urgency around week 35 to 37, when the baby is still in breech position and C-section is suggested. If there is breech position at 37 weeks, external cephalic version may be suggested. This is maneuver is when a doctor attempts to turn your baby while still in the uterus by pushing on the baby with their hands through your abdomen. This procedure can bring about complications including vaginal bleeding, premature rupture of membranes, fetal distress and premature labor. If there are no complications but your baby is still breech after this procedure, then a schedule C-Section is scheduled.
The Webster technique is safer, less invasive and it also prepares your pelvis for birth making it easier for you and your baby and avoiding C-section.
6. Zone Technique
The Zone Technique addresses disturbances in the body that are within one or more zones and systems in the body. Your brain sends signals to the spinal cord and out to various systems in the body. If the brain can not communicate effectively with the spinal cord, it will affect your zones and systems associated. Dr. Gregory will identify which zone or zones need need to be addressed in order to create a customized treatment plan for you and make sure your brain and spinal cord are communicating the way they should. This balances out your systems and helps your body heal quickly and efficiently.
7. Exercise programs and lifestyle changes:
We provide our patients with special exercises designed just for them to help strengthen and correct their own unique issues and improve posture. Depending on your vocation, we also offer ergonomic advice and help to make physical work stress decrease and your productivity and happiness increase! We provide tutorials of all exercises, as well as online additional material patients can perform exercises in the comfort of their own home. Following through on recommended exercises can improve the effectiveness of your chiropractic corrections by as much as 30-40%. When we work as a team, you reap the benefits!
8. Cold Laser Therapy
Studies have shown that using cold laser can significantly accelerate and enhance your body's natural defense, decrease inflammation and increase rehabilitation and tissue repair after an injury allowing you to heal quicker.
Laser therapy stimulates your body's natural healing power at a cellular level. The Cold Laser uses what is called "Photon energy" which is basically the energy produced by light, to stimulate the activity of your cell and its components. This therapy is effective, painless and best of all you don't have to take a drug to feel the effects.
WHAT CAN COLD LASER HELP WITH?
Repetitive Stress Injuries (RSI)
Fracture healing time
Disk Herniations
Hernias
Carpal Tunnel Syndrome (CTS)
Tennis/Golf elbow
Sport Injuries
Headaches & TMJ disorders
Arthritis
Tendonitis Fibromyalgia
Shoulder / Rotator Cuff
Soft Tissue Injuries
Knee & Ankle pain
Bursitis & Soft Tissue Swelling
Dr. Amie Gregory, DC, CCEP helps patients from San Francisco, CA in the mission district. She will apply the appropriate service and technique for your individual needs. She is an expert at sports and wellness care. Schedule an appointment today!